Sandwiches
Made on a French style roll, most subs come with Parmesan cheese.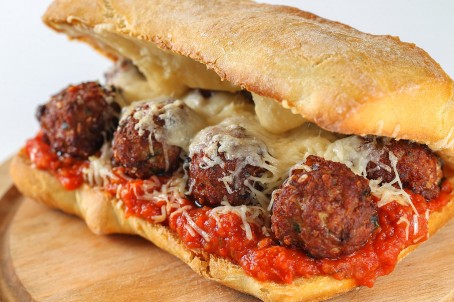 Submarine Sandwich
Italian dressing, romaine, tomato, onion, mayo, mustard, Capocolla, mortadella, hard salami, cotto salami, provolone.

Turkey Breast Sandwich
Lettuce, tomato, onion, mustard, mayo, Italian-dressing, provolone cheese on a fresh French roll.

Meatball Sandwich
Homemade meatballs, in Marinara sauce.

Sausage Sandwich
Marinara sauce, Italian link, with green peppers.

Steak Sandwich
Ribeye, onion, green peppers and broth.

Chicken Sandwich
Onions, green peppers and broth.